After Work - August 10, 2023
August After Work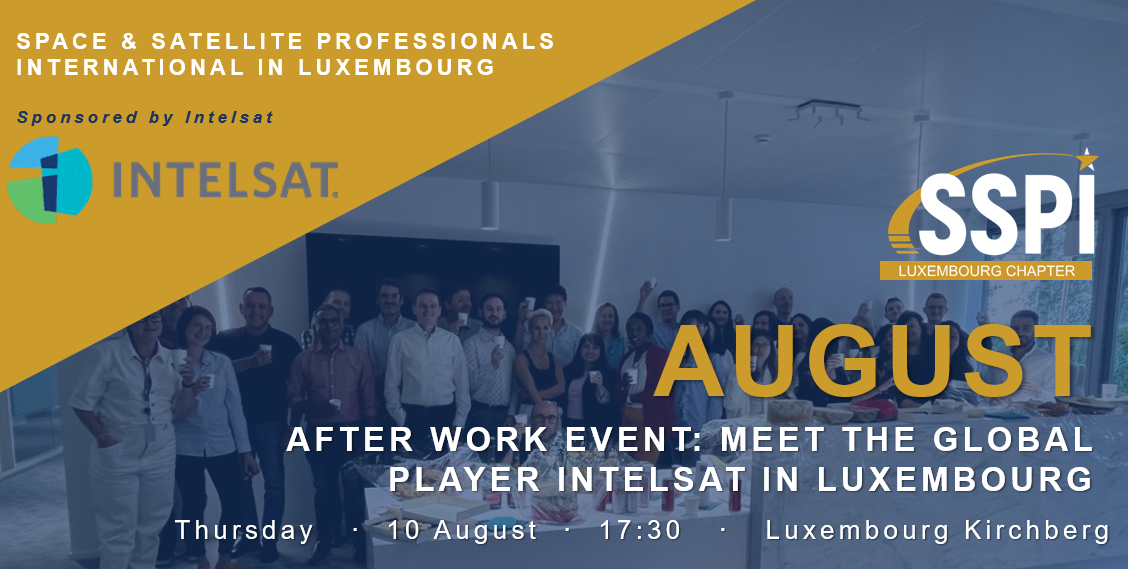 Thursday, 10 August, at 17:30

Intelsat office at 4a Rue Albert Borschette, Luxembourg

Agenda:

17:30 - 18:00: Arrival and reception

18:00: Welcome note by SSPI Luxembourg Chapter President Kerstin Roost

18:05: Keynote by Intelsat's Regional Vice President & GM - Africa, Europe and Middle East Rhys Morgan with a general update on Intelsat and the company's future vision.

18:30 onwards: Open dialog with Intelsat and the regional team fueled by drinks and snacks
We welcome any SSPI member as well as any satellite and space interested professionals and business friends, therefore are also open to non-SSPI members to join for this event to learn more about Intelsat, SSPI, the regional SSPI Luxembourg chapter and the satellite industry. Refreshments and snacks are kindly provided by Intelsat onsite sponsoring the event hosted at the Intelsat Luxembourg offices.
By registering to this event, you agree with SSPI Luxembourg to share your contact information with the sponsor of this August 10th event, Intelsat, in order to enable access to the Intelsat facilities.
We are looking forward to seeing you all again.
Kerstin, Thomas, Stephan, Thomas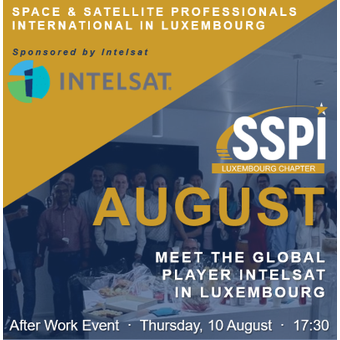 Intelsat, 4a Rue Albert Borschette, 1246 Kirchberg Luxembourg