After Work - August 5, 2022

August After Work
Advise from SSPI for this heat wave:
Drink plenty of fluids!
A good opportunity for that will be at our next after work event
on Friday, 5 August, 18:00 CEST

at the well known Kulturhof in Grevenmacher.
Creative food and cool drinks will be provided on site - to be paid individually.
We are looking forward to seeing you all again.
Register now!​
Kerstin, Thomas, Stephan, Thomas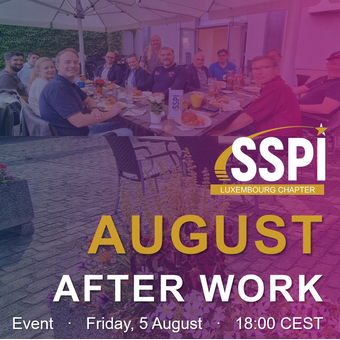 54 Rte de Trèves, 6793 Grevenmacher, Luxembourg