SSPI Luxembourg Christmas Dinner - December 7, 2023
SSPI Luxembourg Christmas Dinner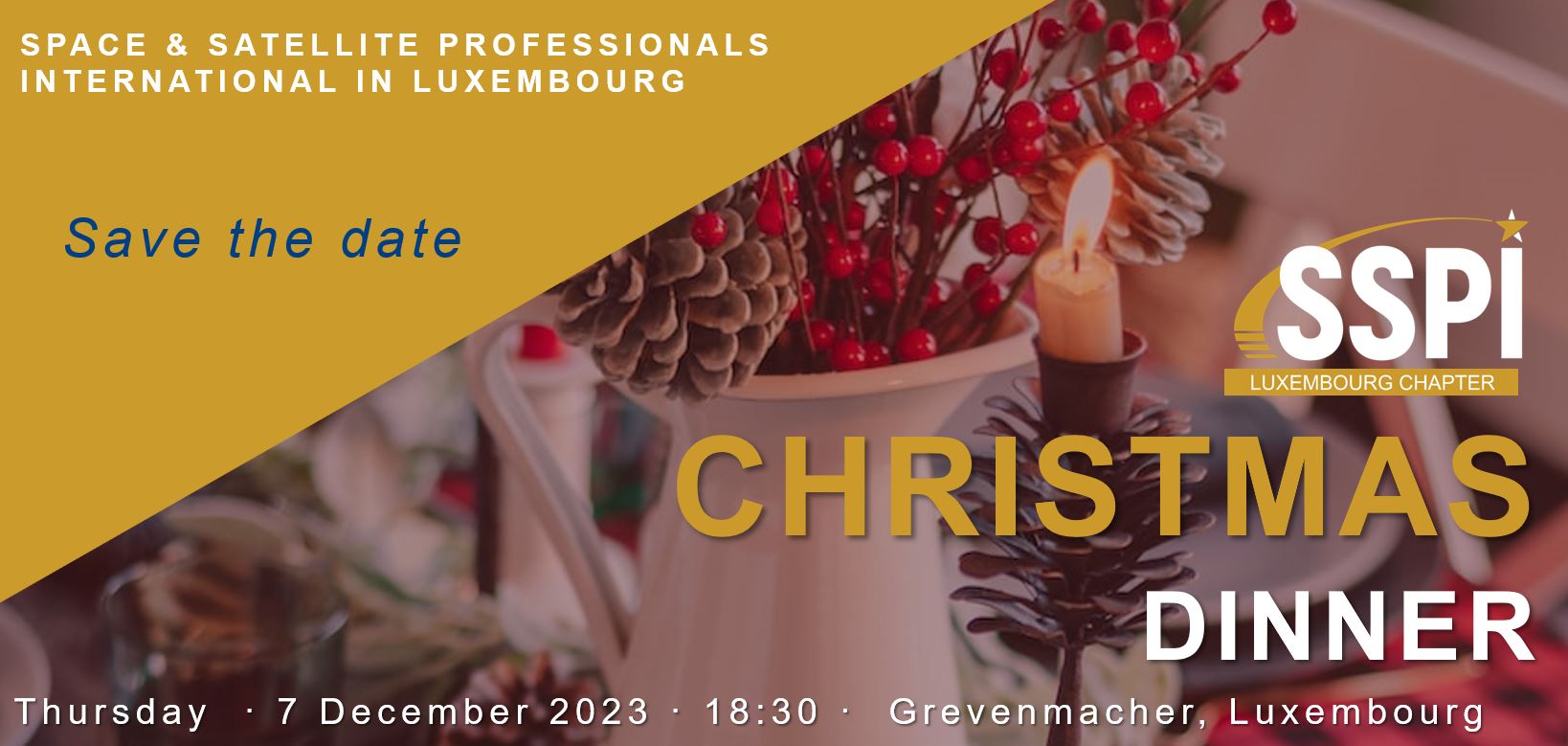 Dear Business Colleagues,
We invite you to celebrate the holiday season with your fellow SSPI colleagues.
Please join us on 7 December 2023 at the well-known Kulturhuef in Grevenmacher.
We have arranged with Francesca, the Kulturhuef's owner, a package of 45 € including a festive Apéro followed by a 3 course dinner:
Starter:
Salmon Tartare topped with Ricotta on Sicilian Fennel-Orange Salad
Main course:
please make your choice beforehand between:

Veal Medallions with Marsalla Sauce, Potatoe Tartlets and Grean Beans wrapped in Bacon
or
Filet of Dorada with Fried Almonds, Mashed Potatoes and Broccoli

Dessert:
Duo of Crême Brulée with Speculoos
and
Vanilla Ice-Cream with Hot Raspberries
The dinner package and drinks are to be paid individually on site.
Of course as it is custom every year, we are planning an exciting tombola.
---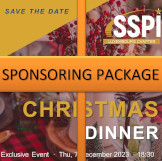 Sponsoring
You still have the opportunity to become a sponsor of the event to position your company and brand tailored to your needs!
DEADLINE NOVEMBER 17, 2023.
As a summary, the following sponsoring packages (Full overview PDF) are available:
Ultra-Light Tombola Sponsor: your gift
Bring any mid/higher-value company gifts to be added to the tombola. No logo branding.
Tombola Sponsor: 100 €
We organize the tombola gifts for you. Additionally, you get the chance of a 2min speech.
Drink Sponsor: 350 €
You sponsor the wine and water of the evening for all guests. You get the chance of a 3min speech, and your company will be mentioned as sponsoring the drinks.
Dinner with Apéro Sponsor: 900 €
You sponsor the dinner and welcome drink. You get the chance of a 5min speech, you can place your banner at the venue and your logo will be part of the online promotion.
-----
Full Sponsor as Co-host: 1350 €
…all of the above – be quick – plus the chance to customize further. Talk to us.
Contact any of the board members for further questions and to book your sponsoring for this event!
---
Register now to be part of the Christmas Dinner 2023!​
The SSPI Luxembourg board with
Kerstin Roost
Thomas Eggenweiler
Stephan Heirbrant
Thomas Wrede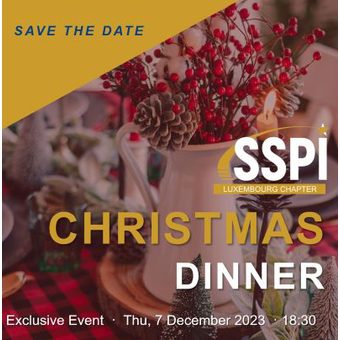 Kulturhuef, 54 Rte de Trèves, 6793 Grevenmacher, Luxembourg